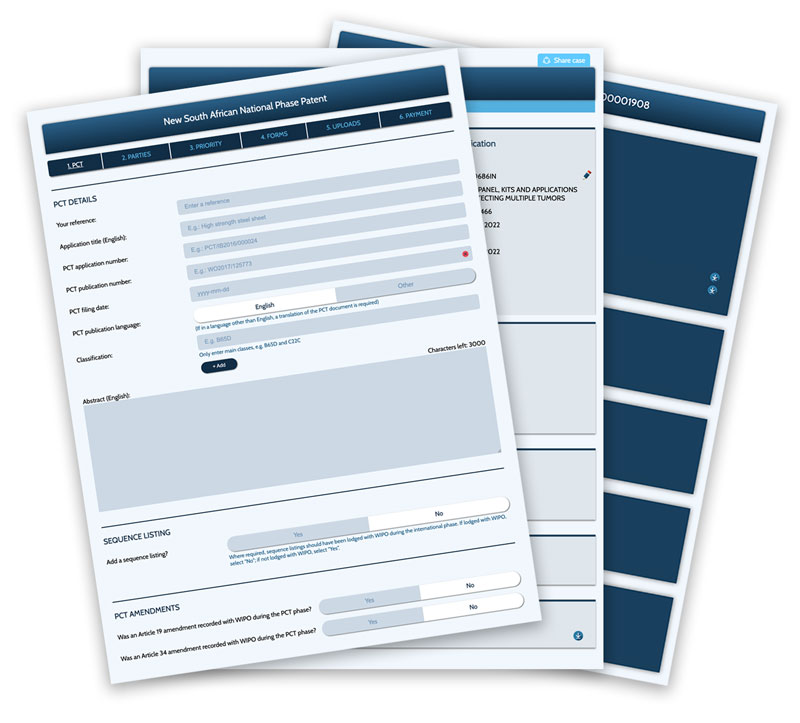 How to file a patent
Nigerian Patent

How to file a Nigerian patent:
Register or login
Complete the online application form
Download, sign, scan and upload forms
Pay US$650 filing fee
Filing requirements:
the applicant,s full name and address;
(if the applicant is a foreigner) an address for service in Nigeria;
a description of the invention (with drawings, if appropriate);
claims;
declaration by the inventor providing his name and address;
a Power of Attorney (without legalisation or certification);
(if priority is claimed):

a declaration showing the priority date, number and country;
the name of the person who filed the priority application;
a certified copy of the priority document (lodged within 3 months)
(if the priority document is not in English) an English translation of the priority document signed by the applicant or his agent.
No documents need to be commissioned, notarized or legalised.
No original documents need to be couriered to us.
Costs:
Online filing:
Filing: US$650
Courier registration certificate (optional): US$110 (up to 4 patents may be include in a courier parcel)
Deadline:
PCT patents can be extended to Nigeria within 30 months of the priority date.
Filing receipt and number:
We will email you a filing receipt and application number within a couple of days of filing.
Patent exclusions:
Apart from the general requirement that the invention must be novel (absolute / worldwide novelty), inventive and capable of industrial application, Nigerian patent law does not permit patents for:
plant of animal varieties;
essentially biological process for the production of plants or animals (other than microbiological processes and their products); or
inventions the publication or exploitation of which would be contrary to public order or morality.
Prosecution:
No substantive examination
Applications are typically accepted within 2-3 months.
Status updates are sent by email
Manage and track prosecution via your online portfolio
Timelines:
Filing: within 1 business day of payment
Acceptance: typically within 2-3 months of filing
Receipt of registration certificate: typically within 4 months of filing
Publication and grant: typically within 12 months of grant
Country rules:
Nigerian patent law permits:
Multi-dependent claims
Multiple independent claims, provided that there is unity of invention
Reference numerals in claims
Language:
Nigerian patent applications must be filed in English.
Sequence listing:
If required, a sequence listing may be uploaded to the system on filing. However, if the sequence listing was lodged with WIPO a copy need not be lodged with the Nigerian Patent Office.
Amendments:
The Nigerian national phase patent application may be amended upon filing. Please request a quote for any amendment.
Nigerian patents may be amended after grant, provided that the scope of the claims is not increased.
Renewals:
Nigerian patents must be renewed annually from the PCT filing date. We suggest paying historical renewals on filing the Nigerian patent. Subsequent Nigerian patent renewals are processed by the PayAnnuity patent renewal system. Nigerian patents may be renewed "to term" (i.e payment of all 19 renewals / annuities) for only US$630.
How to file a patent